Seamlessly integrated with our Point of Sale, Sync Center is the engine that drives the car. It is the only ticket auto uploader in the industry that sends a direct broadcast of ticket broker inventory to virtually every resale marketplace and exchange on the internet.
Take Control of Your Pricing
Our flexible pricing tools allow price changes at the listing level. This means users can select an event or venue and quickly apply a marketplace specific markup or markdown. Want to mark up tickets to tonight's Knicks game 5% on StubHub? We can help you do that. Want to mark down all your Knicks tickets 10% across the top three exchanges? We've got you covered. Want to add a 15% markdown on all events at Madison Square Garden on Vivid Seats? No problem.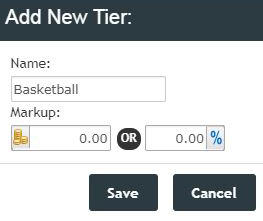 Keeps You
Competitive
Sync Center is the only ticket sales software that sends a direct broadcast to all major marketplaces. No fees are added before syncing out, insuring your prices won't be inflated by distribution surcharges.
Intergrated With Over 15 Major Exchanges
StubHub Certified Application
Ticket Utils Point of Sale/Sync Center is a StubHub Certified Application which offers PDF and barcode streaming, a pricing integration and dedicated shipping options.
Integrated with Vivid Seats
Our Vivid Seats integration includes instant download, auto-confirmation of orders, and the ability to pull Vivid Seats shipping labels directly from our point of sale.
Integrated with Ticketmaster
Brings the secondary market to the largest primary market player in the industry. No added monthly fee to list on Ticketmaster and the resale exchanges for professional football, hockey and basketball.
Integrated with TicketNetwork
Ticket Utils is a certified TicketNetwork integrator. Users can send a direct inventory feed to TicketNetwork from our ticket sales software, and take full advantage of its fulfillment and TND programs.
Integrated with SeatGeek
Sync Center's SeatGeek integration has autoprocessing, eDelivery and the ability to generate shipping labels directly through your POS.
Integrated with Gametime
Gametime is a fast growing mobile-only marketplace for tickets. Brokers can sell up to 90 minutes before the event, and we are fully integrated with Auto-confirm and eDelivery.
Integrated with Rukkus
Ticket Utils' fully automated Rukkus integration makes selling on the popular marketplace easy with features like eDelivery, auto-confirmation, shipping, and more.
Integrated with Ticket Monster
Ticket Utils' direct API connection with TicketMonster.com will auto-confirm, eDelivery and the ability to print air bills.
Integrated with TickPick
It is easier than ever to sell on TickPick.com with Ticket Utils. Auto-confirm, auto-deliver, and the ability to print air bills straight from your POS are all built in.
Integrated with SeatSmart
Get started selling on SeatSmart with Ticket Utils. Auto-confirm, eDelvery, and the ability to print air bills straight from your POS are all built in.
Expand your reach quickly and get your inventory found with Sync Center.