Ticket Utils Welcomes Ticketmaster Resale as a distribution zone.

Ticket Utils Welcomes Ticketmaster Resale
We are excited to announce that Ticketmaster Resale has joined Ticket Utils as our newest distribution partner. Through a partnership agreement with Ticketmaster, the Ticket Utils Point of Sale now offers a real-time barcode integration, at no additional cost, that sends Ticketmaster inventory to Ticketmaster.com and its resale sites.
About Ticketmaster Resale
By uploading tickets to Ticketmaster from the Ticket Utils Point of Sale, your inventory will be listed as Ticketmaster Verified "Available Resale" seats on Ticketmaster's fan-to-fan marketplace on Ticketmaster.com and as Ticketmaster Verified tickets on partner sites powered by Ticketmaster, including NFL Ticket Exchange, NHL Ticket Exchange, NBATickets.com, among others.
Reach new customers by listing alongside the primary market
Tickets uploaded for events enabled for resale on Ticketmaster.com will provide exposure on the same sales platform as the primary market, allowing resellers to reach new customers who might not shop resale sites and Ticket Exchanges. When a ticket buyer searches for an event on Ticketmaster.com, events enabled for resale will display your tickets alongside primary inventory. Additionally, your inventory will be made available on all eligible Ticketmaster Resale Ticket Exchanges.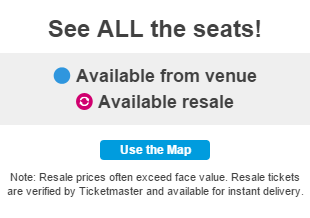 Guarantee specific seats
100 percent guarantee that the seats bought are the seats delivered.
Free to List
Ticket resellers can list their tickets with no monthly fees or upfront cost.
Copyright © 2016 Ticket Utils, Inc., All rights reserved.